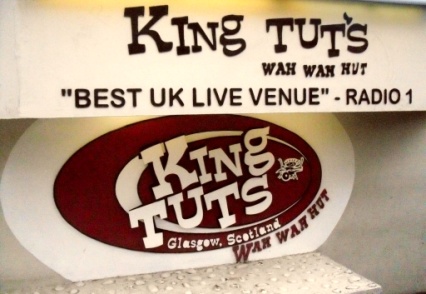 The local organising committee's guide to Glasgow
There is nothing better than a little local knowledge when visiting somewhere new and the local organising committee are happy to share some of their suggestions of their favourite locations, things to do and places to eat, drink and shop.
Fraser Bell, Physiotherapy
Recommendation – visit Finnieston
Getting there - Take the train from Glasgow Central Low level westbound – travelling two stops to Exhibition Centre, or alternatively jump in a taxi for around £5.
What to do –What has been dubbed the 'Shoreditch effect' has seen Finnieston transformed in recent years with some of the best places to each and drink in the city. For great burgers and a good range of beer and gin visit Lebowskis. Alternatively for drinks The Finnieston, Kelvingrove Café and Ben Nevis are all great bars. If food is your thing you can never go wrong at the Ox and Finch (although book well in advance). If feeling more energetic after all that food take a walk down to the Clyde side to see the Finnieston crane alongside the iconic Glasgow Armadillo and The Hydro (see image on the front cover).
Lyn Watson, Nursing
Recommendation – Being an Ayrshire girl myself, if you have time take a trip to the Ayrshire coast and enjoy lovely views 'across the water' or maybe even jump on a ferry across to one of the islands in the Clyde.
Getting there – Take the train from Glasgow Central to Largs.
What to do – Largs is a favourite haunt of 'Weegies' trying to escape the city for the day. You could take a walk along the sea-front enjoying views across to Great Cumbrae or further across to the Mull of Kintyre. Not forgetting to stop at Nardini's for a traditional Italian/Scottish ice cream. For the more energetic you can take a short 10 minute ferry across to the small island of Great Cumbrae and maybe even cycle around it if you choose to extend your trip.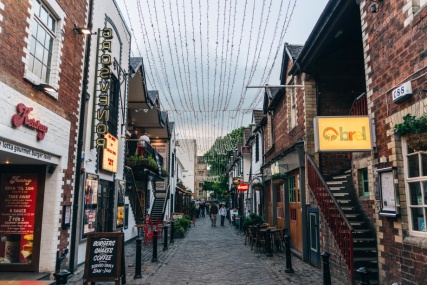 Lars Williams, Medical
Recommendation – Music – There's no doubt that Glasgow punches above its weight when it comes to live music. There are some fantastic small venues in the city centre, including King Tut's, Broadcast, Stereo, Nice&Sleazy and the CCA, to name a few; and to the east there is the legendary Barrowland ballroom, and the recently opened St Luke's. Halfway between the centre and the east of the city is Mono, the sister venue to Stereo (of course), and as well as being a great meeting place, cultural venue and vegan café/bar, it also houses Glasgow's best record shop, monorail. Well worth a visit: http://www.monocafebar.com/
Most of the small venues mentioned above are all clustered around the Charing Cross end of Sauchiehall Street and Bath Street. There are some great pubs round this area too – The Variety Bar and the butterfly and the pig to name just two. The nearest railway station is Glasgow Charing Cross (low level), but the area isn't that far to walk from the main shopping centre at Buchanan Street. Stereo is just a stone's throw from Central Station (high and low level trains), and good pubs nearby include The Old Hairdressers (just across the lane from Stereo), and the nearby Horseshoe Bar, a Glasgow institution. Mono is on King St, which you can follow south from the Merchant City, on to the other side of Argyle St. The nearby 13th Note bar is also worth a visit. St Luke's and the Barrowland are between Glasgow Green and the Barras, probably best catching a taxi. Also on the edge of Glasgow Green is West, a great beer hall in an iconic building….which also houses the Glasgow PMP.
The City website has a good What's On section: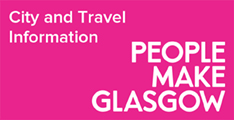 For classical music and other cultural events, the Glasgow Life website is a handy resource: http://www.glasgowlife.org.uk
Martin Dunbar - Psychology
Glasgow is a great place to eat out. It has a thriving restaurant scene which ranges from cheap and tasty ethnic food to Masterchef type fine dining. There are a number of areas where restaurants are concentrated including, central Glasgow, the Merchant City, the West End and, undoubtedly the newest and hippest part of town, Finnieston.
My recommendations for each area.
Central Glasgow:
Topolabamba: 89 St Vincent Street, Glasgow, G2 5TF – Mexican tapas, so all small plates. Very tasty and fresh with dishes ranging from £4.50 to £10.
Opium: 191 Hope Street, Glasgow G2 2UL – Describes itself as specialising in Oriental Fusion cuisine. Most mains are around the £12 to £15 mark.
West End:
Cail Bruich: 725 Great Western Road, Glasgow G12 8QX – Modern Scottish fine dining. Try the eight course tasting menu with matching wines, but be warned it's a bit pricey.
The Ubiquitous Chip: 12 Ashton Lane, Glasgow G12 8SJ – A Glasgow institution. The downstairs restaurant can be expensive, but cheaper eats upstairs and a couple of great bars full of academics, arty types etc.
Merchant City:
Café Gandolphi: 64 Albion Street, Glasgow G1 1NY – Another Glasgow institution featuring Scottish food with a companion fish restaurant a few doors down
Guy's: 24 Candleriggs, Glasgow G1 1LD – Another Glasgow institution with a wide ranging menu and a room with a lovely atmosphere.
Finnieston:
Mother India: 28 Westminster Terrace, Glasgow, G3 7RU – Many Glaswegian's favourite restaurant for Indian food. Try the fish pakora and the king prawn and monkfish dishes (various guises). Main courses range from £10 to £15. Alternatively, try the tapas style Mother India's café at 1355 Argyle Street, cheaper and you don't need to book (just queue).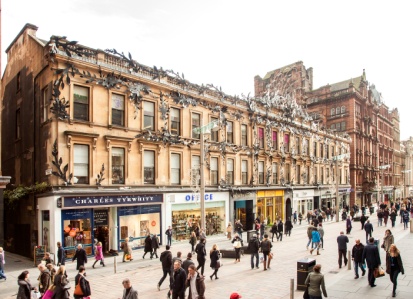 Lorna Semple - Physiotherapy
Recommendation – Glasgow has a varied bar scene. They range from your traditional Glasgow Pubs to boutique style venues. If you have enjoyed our Scottish Gin Tasting experience why don't you visit Gin 71, 71 Renfield Street, Glasgow, G2 1LP or Alston's, Central Station, Glasgow. For the more traditional Glasgow bar experience, it is worth visiting the Horseshoe Bar, 17-19 Drury Street, Glasgow, G2 5AE. It holds the record for the longest continuous bar in Europe and if you have a good singing voice, then it is a well known karaoke venue with many famous faces having been spotted belting out a tune. For a taste of local beer then the Drygate Brewery, 85 Drygate, G4 0UT is the place to go.
Getting there – All of theses recommendations are based in the City Centre and within walking distance from Glasgow Caledonian University.
Anne Hay, Nursing
Recommendation – Explore! Whilst you're in Glasgow you will be surrounded by our amazing architecture and walking is a great way to see the city centre. If you are staying for any longer there are walking and heritage trails throughout the city. Visit www.peoplemakeglasgow.com and search for "geek walks" for some suggestions.
Getting there – You'll probably be there already! The centre of Glasgow is really easy to explore on foot but if you want to venture further afield, the underground is a quick way of getting out to the West End and there is a good local train network.
What to do –When you are on your way to the City Chambers for the drinks reception on Wednesday take time to admire George Square and the buildings around it. If you are just shopping – don't forget to look up!
Gillian Ward, Occupational Therapy
Recommendation – Shopping! Glasgow has the reputation of being second only to London for shopping in the UK.
Getting there – For city centre shopping it is a short walk from Glasgow Caledonian University to Buchanan Street – known as the Style Mile!
Alternatively, for exploring Glasgow's West End take the underground (the clockwork orange) from Buchanan Street to Hillhead.
What to do – The 'Style Mile' has plenty of premier high street brands including House of Fraser and John Lewis. The attractive Princes Square off Buchanan Street is also worth a visit. Still within walking distance is Merchant City area with high end international designers like Mulberry and Ralph Lauren. If you venture on the clockwork orange the West End is a haven for independent retailers, vintage fashion and second hand bookshops.